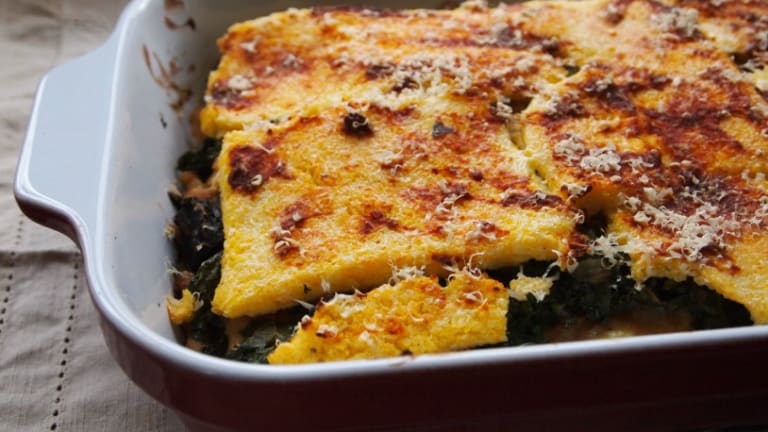 What's In A Casserole? Plus 20 Meat Free Recipes
That which we call a dish, by any other name would be as comforting.
A casserole is defined as a stew that is cooked slow in the oven. It also refers to the cooking pan that can be used both in the oven and as a serving piece. No casserole does the job better than ceramic cookware. With bright colors on the outside and an easy clean interior, they are my go to casseroles. I recently got a few from Emile Henry, large lasagna size pieces and smaller round pie pans pans. I have found them both perfect for making large layered casseroles, sweet and savory pies and even simple stuffed mushrooms cooked in wine.
The added bonus of ceramic is that you can get them to match your color scheme, not just of your kitchen but to separate your meat and dairy cookware. I feel colored cookware was a real win for the kosher cook and I was grateful to receive blue and red dishes from Emile Henry, perfect for my kitchen.
You can of course use these casseroles to make kugels, but I think the defining difference between the two is that kugels are side dishes while casseroles are mains or even complete meals. 
So that's what I love about a casserole, it's a one pan meal that can be made ahead and reheated when ready. Here are some favorite casserole recipes. 
Check out this new casserole I created using polenta and vegetables. I made it dairy at first with beans and mushrooms and my family loved it, but we all felt it didn't really need the cheese, so it would be a great vegetarian entree/side dish to serve at a meat meal.
Casseroles are the ultimate make ahead foods. They may seem like a lot of work, but really they are an easy anytime dinner option.  Once all the components are ready it comes together fast and some can be a one pot meal or an incredible side. 
The best part about casseroles is that they are so freezer friendly, the ultimate make ahead dinners.  They are hearty and filling too, even without meat.  Check out 20 meat free casseroles.