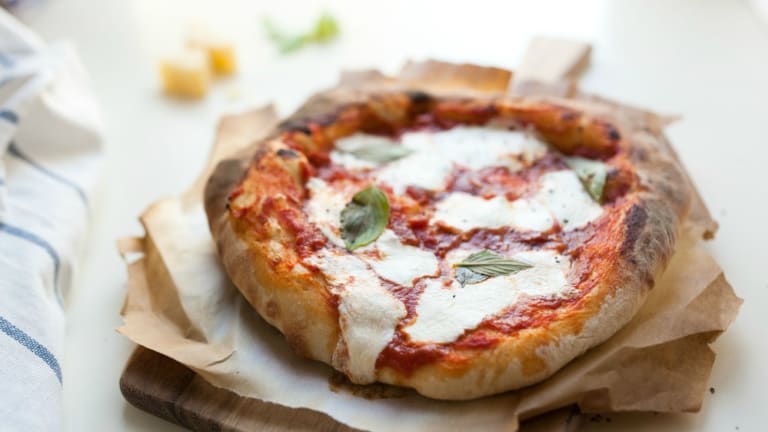 24 Mouthwatering Pizza Recipes
Raise your hand if love pizza!
Everyone here on the Jamie Geller team has spent some time in NY, so if we didn't love pizza before we do love it now and we love to recreate our favorite pizzas at home. 
It all starts with the dough.  My favorite is this No-Knead Pizza Dough, I make a big batch of about 7 dough balls, use what I need fresh and freeze the rest for our next pizza night.  The only issue is you have to plan ahead, because this dough takes 12-18 hours to knead itself.  So, when I need a super quick pizza dough I go for this 10-Minute Pizza Dough, when I have a little more time I like this Sheet Pan Pizza Dough and when I want 100% whole wheat I use my Whole Wheat Pizza Dough recipe. 
If you are looking for alternative pizza crusts, you can try these gluten free options such as Quinoa Pizza Dough, Cauliflower Crust Pizza Dough, Polenta Pizza, or Chickpea Flour Pizza Crust. 
Now you can make the pizza of your dreams with your favorite toppings.  See some of our favorites in our SHEET PAN PIZZA video.  Then scroll down for 24 more pizza recipes. 
Scroll through 24 pizza recipes we are crushing on. 
24 Pizza Recipes