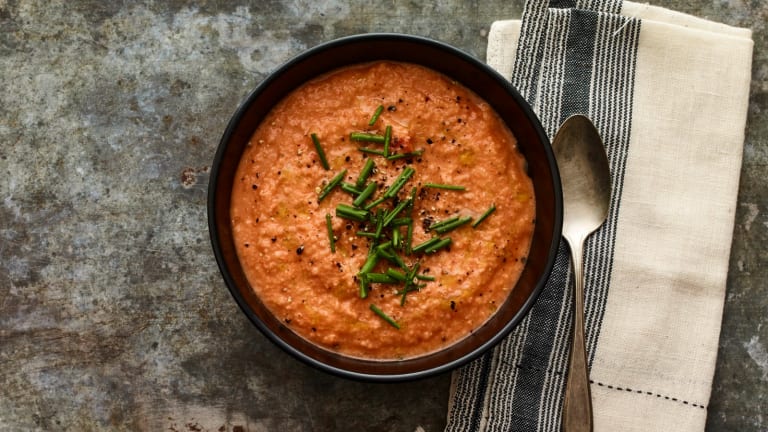 Chilled Summer Soups
I love soup.
I really love soup.
Really, really, really.
There I said it. And am not at all embarrassed by the fact that hot soup on a hot day is appetizing to me. My grandfather (may he rest in peace) ate it to cool off on a hot day, smack in the middle of the day. Chicken soup, in 95 degree weather, on a Tuesday afternoon…yes! So he ate it, we ate it and we loved it.
But alas I know I am not with the masses on this one.
So summer soups are supposed to be cool and lighter yet filling at the same time (gosh talk about pressure).  So here you go a whole slew of chilled summer soups for the lot of you.