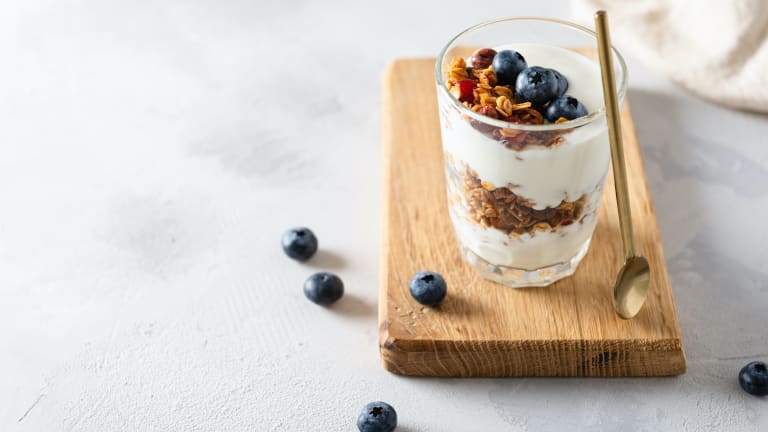 Health Benefits of Yogurt Plus 15 Recipes
Yogurt is one of my family's favorite "go to" foods. I blend it with frozen fruit for a quick breakfast smoothie, pack it with a granola bar and fresh fruit for lunch and I use it in the summer as a base for a popsicle or to make tart frozen yogurt.  Rich in calcium, protein and other healthful nutrients, yogurt really packs a punch.
Yogurt can also be a fantastic source of probiotics, look for live and active cultures written on the label.  Probiotics are "good" bacteria that your body actually needs. Based on the strain, probiotics have been shown to increase immunity and improve digestion. Greek yogurt is typically strained of excess liquid, creating a thicker texture that is very popular right now.  If you can't get your hands on Greek yogurt, try making your own.
I try and stick to plain yogurt instead of the flavored ones which contain excess sugar. If I am in the mood for a little sweetness, I just add a drop of honey and/or fresh fruit.
Jamie likes yogurt too, check out how she uses it in her Yogurt Parfait Buffet.  Now check out a few of our favorite ways to use yogurt, not all of them are sweet.