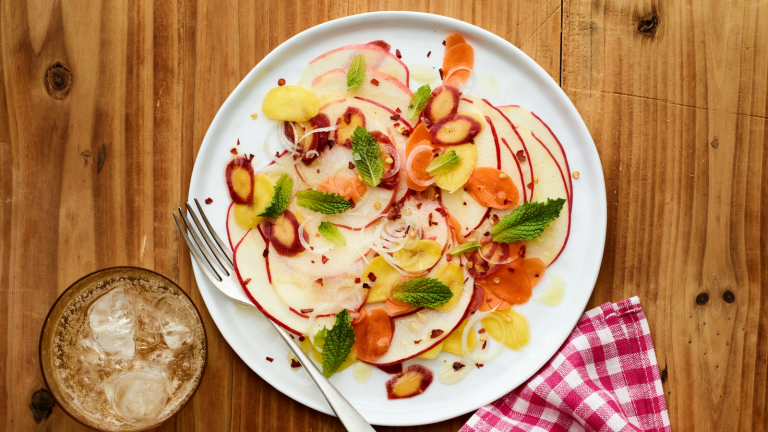 The Health Benefits of Apples and 21 Healthy Apple Recipes
Apples are my go to healthy snack all year long.  They are sturdy and can sit in the bottom of my messy purse without getting too bruised or (more importantly) damaging the rest of my stuff.  Apples fill the need for a perfect anytime snack, and whether you like your fruit sweet, tangy or tart you'll find an apple that will willingly cooperate.
The average apple has less than 100 calories and provides 4 grams of fiber. It will take you from lunch until dinner or keep you from the midnight munchies if you like to snack at night.  When May comes around and bright red strawberries hit the grocery shelves, I leave the apples behind and binge on berries, peaches, nectarines and plums all summer long.   But now that  fall and apple picking season are approaching, I start to crave the crunch.
While apples don't need anything to make them more appealing (apple-ing?) , I also enjoy cooking with apples and playing with the flavors of the season.  Who can resist an apple dipped in honey on Rosh Hashanah?  What about an apple dipped in date honey (silan) and roasted just enough to caramelize to perfection?  A baked apple, a stuffed apple, an apple crisp, the list goes on and on, scroll through the recipes below and choose your favorites. 
21 Healthy Apple Recipes
Butternut Squash, Apple, and Ginger Soup