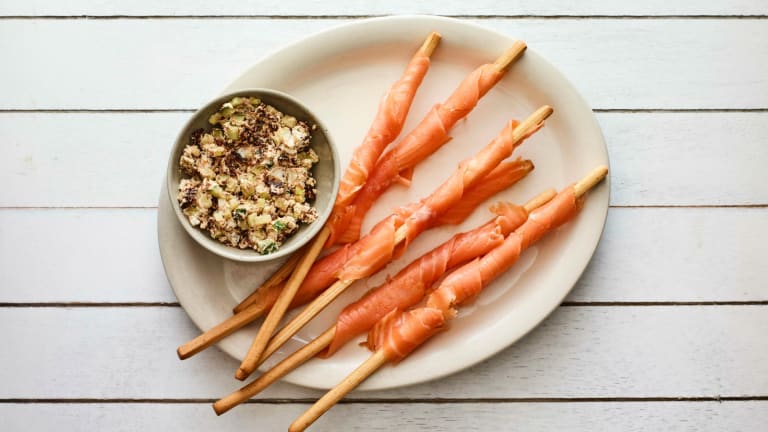 21 Recipes To Break Your Fast
There are 6 fast days in the Jewish calendar, but only two begin at sundown the day before and last for 25 hours. These two days are the most well known and most observed fast days and they are Yom Kippur and Tisha B'av.  Tisha B'av always falls in the Summer and the day is long and usually hot, so hydration before the fast is extra important.  After the fast we need to rehydrate and enjoy refreshing foods to get us back to normal. 
Lots of people have their own traditions for breaking the fast.  From simple bagels, lox and cream cheese to elaborate quiches, zitis and cakes. Some people just drink a power smoothie to stop themselves from overeating or a bowl of hot hearty soup to fill their bellies. 
Bagels and lox are probably the most common break the fast in the US, but anything you like to eat for breakfast is fair game and so is anything you like to eat ever!  So here are 21 recipe ideas from variations on bagels and lox to Israeli style cinnamon buns to inspire your break the fast this year.  Time to get cooking. 
21 Foods To Break Your Fast