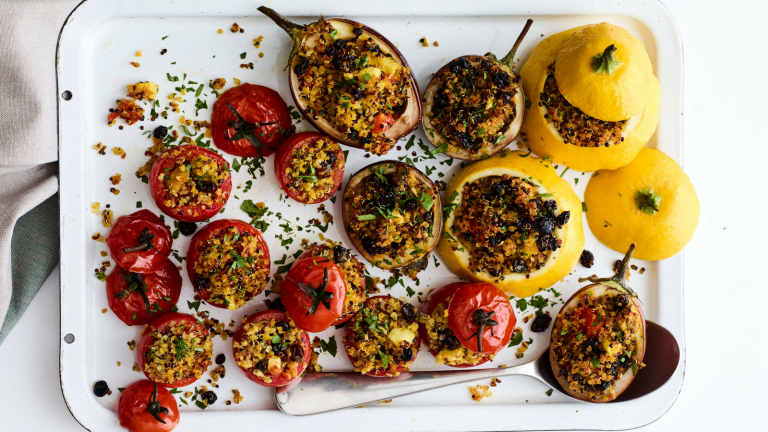 Vegan Rosh Hashanah Recipes
Our Rosh Hashanah recipes are always inspired by the fall season and the simanim.  The simanim are the symbols associated with new year blessings, you can find our whole guide and explanation here in What are Rosh Hashanah Simanim.  
Luckily most of these simanim are great for vegans and vegetarians alike with simanim for carrots, beets, leeks, black eyed peas, pumpkin or squash and spinach.  We can even opt to use date honey to dip our apples to keep it 100% vegan, after all it is said that the Torah's references to honey actually refer to honey made from dates.  
So many of you have asked for vegetarian and vegan recipes for your Rosh Hashanah table, so here you have 30 vegan recipes from appetizer to mains and sides to desserts perfect for your vegan or vegetarian Rosh Hashanah, please note if a recipe calls for honey and you are vegan, use date honey.