5 Ingredient Summer Salads
I recently revisited the idea of writing my memoir sharing my HBO to the Holy Land story. I thought this would be a great place to start testing the waters.  With you as my trusted audience. 
Over the coming months I'll share a potential excerpt from my work-in-progress memoir and a few 5-ingredient recipes (salt, pepper and oil are freebies) -- sure to make your cooking more inspired, your life more delicious and most of all easier. As I still remain, the only cookbook author that wants to get you OUT of the kitchen.
My eyes shot open. I wasn't sure if I was sleeping for a minute or a day. As I adjusted to my unfamiliar surroundings, for a moment I couldn't remember where I was. Who I was. A mommy? A businesswoman? An actress? Of course we are all, all of those things, every day. Yes even you. CEO of your home, mother to your children, wife to your husband, actress to the world. But on some days I play one part more so than the others.
I'm flying, I think, I'm on a plane, on the way to Amsterdam, no Stockholm, that's right I'm going to Stockholm. Wait, no, I'm not moving, I'm in a bed, my bed, I'm home, Baruch Hashem. I take a deep breath to calm my nerves. I squint in the darkness but can't make out the numbers on the digital clock on the other side of the room. It's so far, the light so faint. In through the nose, out through the mouth, one more breath to steady myself, to allow my eyes to focus. I see now. It's 4:03am. About two hours until the house starts waking up. About 7 hours until our moms arrive for a leisurely and lazy summer brunch. I roll over and try to quickly fall back asleep before my mind starts working too hard and racing in circles past the point of return. I close my eyes thinking I have just a few of the fresh salads left to pull together in the morning...
The only hard part here is choosing which of these 5 Ingredient Summer Salads to make, they all look so good:
30 Summer Salads with Only 5 Ingredients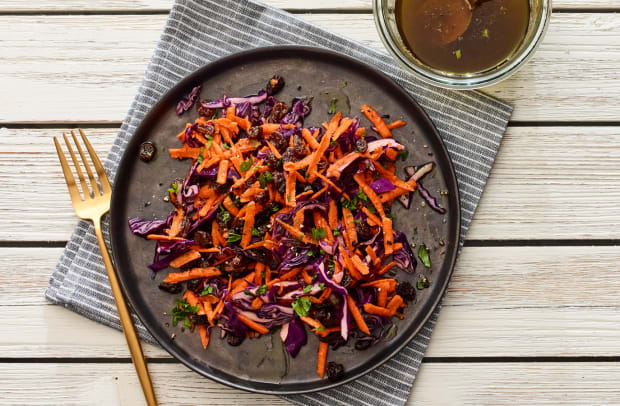 Read all my 5-Ingredient Recipes articles here.