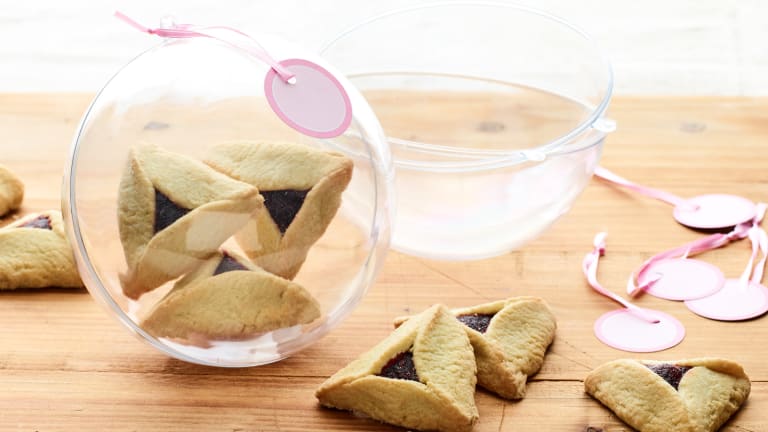 Ultimate Hamantaschen Collection: 46 Recipes From Sweet to Savory, Whole Wheat to Spelt, Classic to Gourmet
Hamantaschen. Hamantashen? Hamentaschen! Hamentashen @#$%! 
We may not agree on how to spell it, but we all like to eat it! 
We've asked some of our favorite kosher chefs to share their best hamantaschen recipes with us. Hamantaschen are the triangular shaped sweet-filled cookies we eat on the holiday of Purim. In Hebrew, they are called oznei haman, the "ears of Haman" -- who knew Haman had triangular ears? Is he from Planet Vulcan like Spock? Some things get lost in translation... luckily, great recipes don't!
Whether you're looking for classic hamantaschen,  classic with an update, healthier hamantaschen, something gourmet, or something savory, we have it all!!!
We've got the ultimate collection of hamantaschen that may even inspire you to try something new. 
Enjoy these fabulous hamantaschen recipes. Happy Purim?
Mishloach Manot Concept (Mishloach Manot are the food gift bags people send each other on Purim): 
Choose 2 or 3 favorite hamantaschen recipes, bake off a batch of each and gift family & friends a hamantaschen sampler platter. 
The Ultimate Collection of 46 Hamantaschen