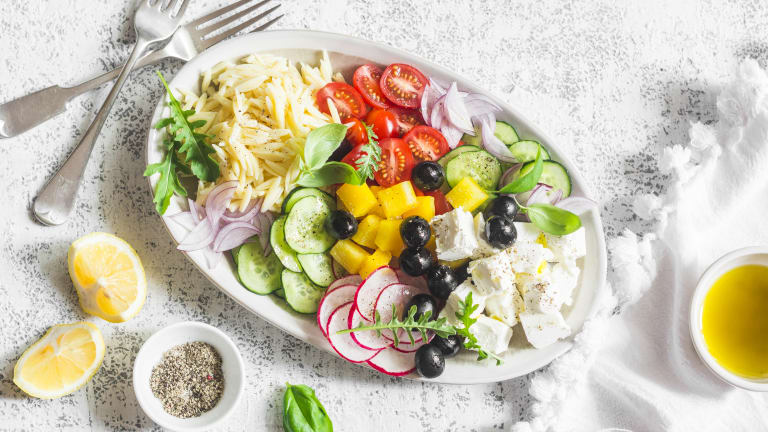 28 Salads That Eat Like a Meal
Traditionally, salad is thought of as an appetizer or a side, but you can make salad that eats like a meal.  All you have to do is go big and bold and know that anything goes.  
To make salad that is filling enough for dinner, make sure to add a good protein source like chicken, beef, fish, eggs, beans, lentils, tofu or even a combo of cheese and nuts.  Add some grains or serve crusty bread on the side, offer everyone's favorite dressing and you will have a happy family. 
You will have to turn on that oven or stove, but it's worth it. These 28 salads are guaranteed to fill you up and be delicious at the same time.  Plus most of the components can be made ahead so come dinnertime all you have to do is toss.  
Eating salad for dinner is a great healthy way to get more vegetables with vitamins and fiber into your diet.  Perfect for Summer when you might want to go light at the end of a hot day.  
Browse through our 28 salad ideas and then make them your own and let us know your favorite way to make salad for dinner in the comments below. 
28 Hearty Salads That Eat Like A Meal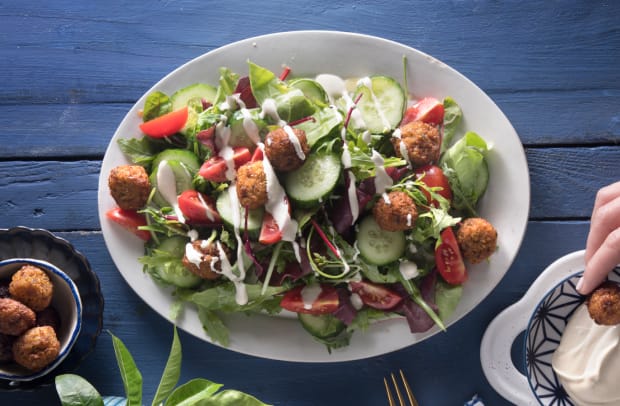 Don't want to make 28 different salad dressings?  Shake up our all-purpose salad dressing and use it on everything.