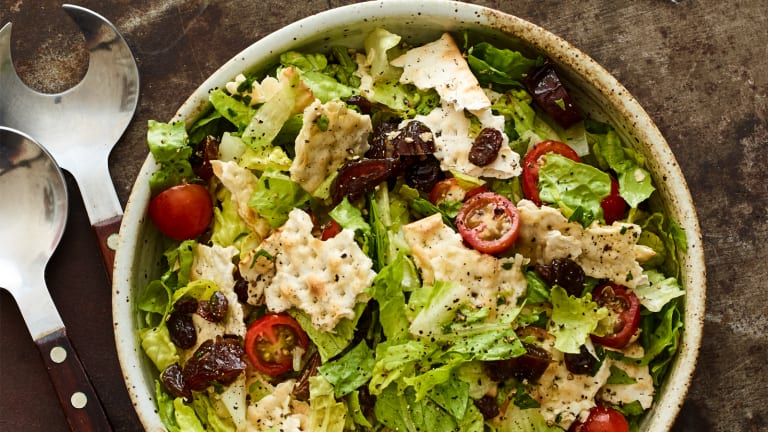 38 Passover Salad Recipes
I actually look forward to Passover food…really, I do. It's the one single holiday I actually feel lighter after. I totally embrace the opportunity to eat lots of light fresh food and as always try my hardest not to overdo it – my guests (when I have them) and my family actually thank me for keeping things on the lighter side. Love these cool salads and starters; after tasting them you and your family will love you!
Salads are a crucial part of any menu and holiday meal. Passover salads are no different and in fact, Passover is a great time to really embrace the endless possibilities and dishes that can be made utilizing fresh produce.
Before I list our favorite salads, the first and most crucial salad tip is to have some great salad dressings prepped and ready to go. Salad dressings are the building block of any successful salad. Once you have salad dressings, your salad possibilities are endless.
Remember, there are no rules with salads. Add or remove any ingredient that suits your tastes, diet and pantry.
Passover Salads
 Check out more ideas for Passover here.