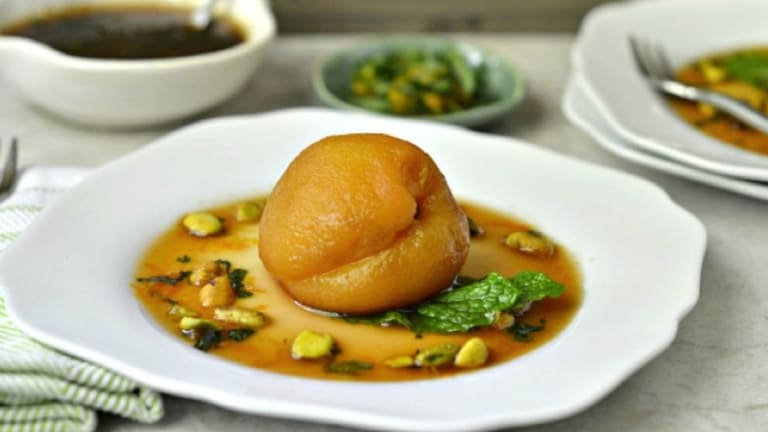 Lite and Healthy Shabbos Desserts
I am always on the hunt for ways to eat my dessert and still keep a healthy overall diet.  So a few years ago Tamar, our Executive Editor, and my personal Dietitian created our Fresh Families healthy meal plan, including some of my now favorite delicious desserts, think chocolate.  
On the meal plan you will learn how to include these indulgences into your diet, but we won't leave you hanging if you just want some new ideas for desserts you can serve on Shabbos that are just a little lighter and a little healthier.  
What I have learned is that it really, it is still possible to have great desserts even when you are committed to a healthier lifestyle. I am not a nutritionist (Tamar is); I don't even play one on TV and I'm not going to profess to have all the answers. But I do know a tantalizing, lite dessert when I see one. 
A while back, I dreamt I was eating a cupcake (my favorite, fluffy, fresh-baked, vanilla cake, vanilla glaze, rainbow sprinkled cupcake) and Shira, my friend, actually dreamt she was a cinnamon bun (we didn't dream this up on the same night in case you were wondering). Let's leave Freud out of this. The point is that no matter what we eat, our subconscious will indulge anyway. So let's save the calories for our dreams and make something lite this Shabbos!
Tamar says, the best way to enjoy healthier dessert is by using fruit, so while I love a good fruit salad, to make it feel like dessert I cook it or dress it up.  The second tip is dark chocolate, loaded with antioxidants, it is totally rich and satisfying, so a little goes a long way.  Check out these 20 desserts for some healthier recipes to satisfy your sweet tooth. 
20 Healthy Desserts