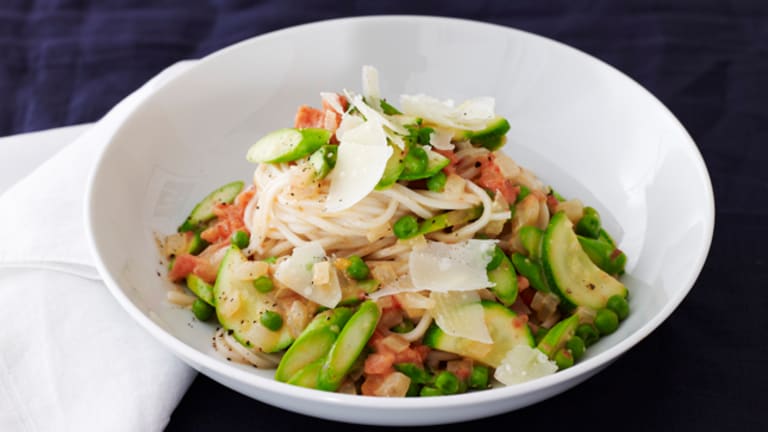 46 Pasta Dinners Ready in 30 Minutes or Less
We all have those nights when we crave pasta, or at least a satisfying and quick meal. Tuesdays are my 5-minute dinner days, I just can't bring myself to stay in the kitchen for very long. I'm not sure why, but we all have those days and a great solution is a pasta dinner. Everything in moderation, including carbs, is my motto so why not treat yourself to an easy meal without compromising nutrition by way of pasta.
If you love pasta as much as me then you will love this selection of 46 pastas you can make in 30 minutes or less any day of the week.  
Pasta for a month anyone?
Check out 46 quick pasta dinners perfect for busy nights.
46 Pasta Dinners Ready in 30 Minutes or Less