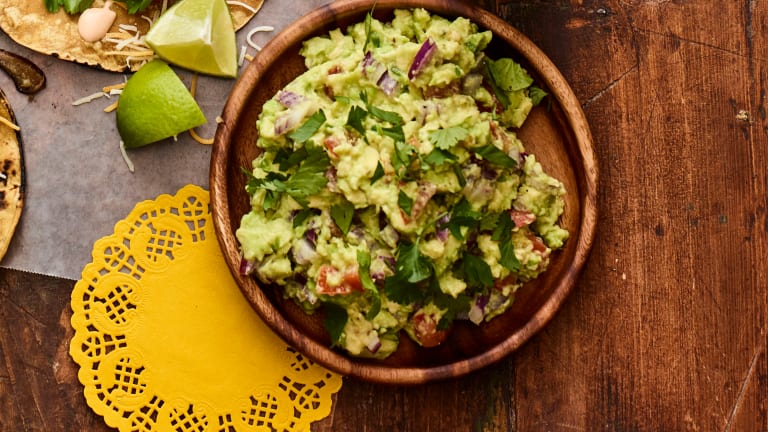 Healthy Superfoods You Weren't Expecting
Superfoods is a fun term that refers to any food that is full of nutrients.  Whether they are high in antioxidants, vitamins, minerals, fiber and/or polyphenols, any food that can reduce your risk of chronic diseases, help you live longer and healthier can be called a superfood.
Over the years the list of the latest and greatest superfoods continues to grow and change.  Everyone knows about spinach, tomatoes, blueberries, and salmon.  Then kale came onto the scene and it skyrocketed to the top of the list.  Every year a new food fights to take center stage, but they are all stars in my book.
Here are 5 lesser-known superfoods and recipes that will make it easy to add into your diet.
Black Beans
Did you know black beans are a superfood? 1 cup of black beans has 15 grams of protein, which will satisfy your appetite and keep you full without all the saturated fat that is found in meat. Plus you get the added bonus of lots of fiber, antioxidants and iron.
I always have a can of black beans in my pantry, the kids can't get enough. You can easily pull together a last minute black bean and corn salad even on Shabbat or just add some beans to a salad or a cheese quesadilla.
Avocado
Aren't you glad to find out that avocados are on this list? They are full of creamy delicious fat, but it is the good fat that will help keep you full and comes with a nice dollop of antioxidants to boot.
I recently discovered the best make ahead sandwich to bring on an airplane. Get a fresh baguette, slather it with mashed avocado, layer on some sliced hard boiled egg and sprinkle with salt and pepper. It sits well and gives you everything you need to get through a long travel day.
Pine Nuts 
Nuts are loaded with nutrients, and they are also high in good fat, which we want more of, but need to get in moderation.  What I love about pine nuts is their size. You can slowly snack on 80 of these little guys for less than 100 calories. Still, despite their size, they offer protein and fiber just like other nuts.
Cabbage
Surprisingly enough cabbage contains more vitamin C than oranges. I know how much we all love slaws, now you can enjoy them even more, just consider the rest of this list and see how you might incorporate more superfoods into your slaw, like swapping the mayo for a cider vinegar dressing and adding some nuts and/or beans and avocado. A superfood slaw is not hard to imagine.
Apple Cider Vinegar
This last one is less a food and more of an ingredient, but that just makes it even easier to incorporate into your diet. Just swap the vinegar in your favorite salad dressing or marinade for Cider Vinegar and you will begin to reap the rewards. Apple cider vinegar, especially when raw and unfiltered, acts as an antimicrobial and has been found to help in weight loss and regulate blood sugar levels.
It is used in many homeopathic treatments, I have actually used cider vinegar diluted with water to soothe a sore throat and it works wonders.
What are your favorite superfoods? Let me know in the comments below.